Would you like to take a peek inside the Green Quince studio? If you are local to the Oakland/San Francisco Bay Area, let's schedule a time for you to stop by for a visit! For those of you who are further away, I plan to post a virtual studio tour at some point in the future, so check back for that.
My favorite printing method is letterpress, and I also offer screenprinting (great for those shimmery gold and silver details we all love so much!) and flat printing for a great budget option. Print methods can even be combined if you drool over letterpress invitations but want to go a less expensive route with your reply cards. Let's chat about your options! Other specialty print methods such as foiling and thermography are also available through partnerships with other talented print artisans.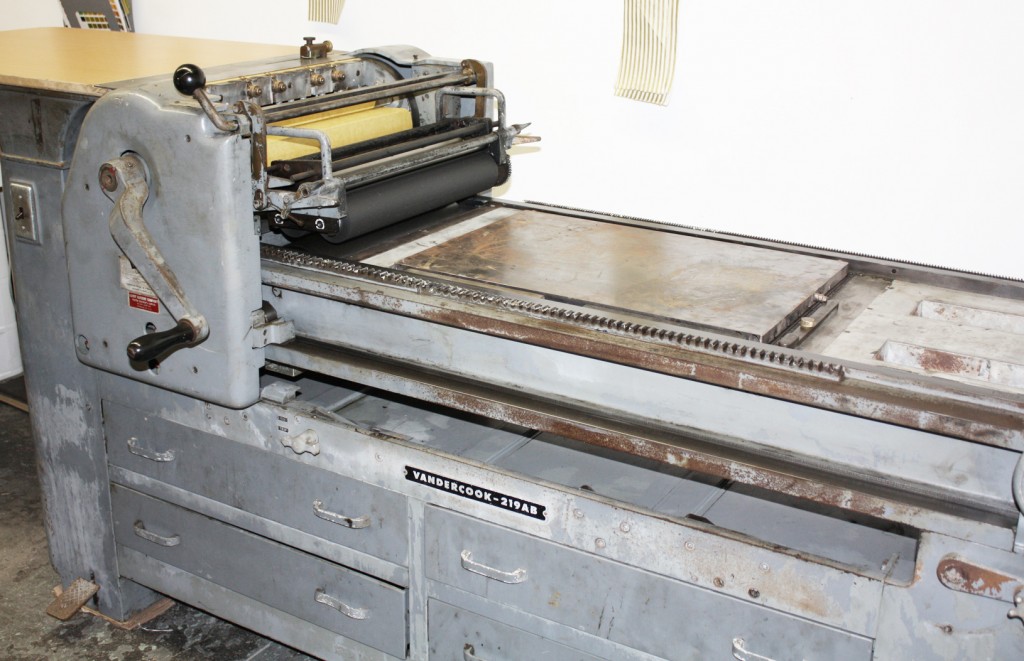 Ms. Mango Linda
Letterpress Printing Press
Ms. Mango Linda is the force behind all of Green Quince's letterpress printing. Weighing in at more than a ton, she is no shrinking violet! She's an antique Vandercook 219 adjustable bed press.

Jennifer
C.E.O., ink mixer, and design maven
Nice to meet you! I'm so glad you stopped by. Contact me today to see how I can bring your special event to life on paper.