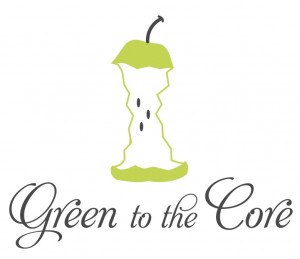 Green Quince is committed to providing the you with fresh, lovely design that is kind to the Earth at the same time.
You shouldn't have to choose between brains and beauty, and at Green Quince you don't have to.
The core paper choices that I offer are all high in recycled content–most of them being 100% post consumer content. That means that the paper was made from paper products that have been loved and then recycled by consumers like us. Recycled papers that are made from commercial waste (scraps and bits left over from paper production and the like) are also great, but when post consumer papers are available, those are tops on my list.
In addition to the raw materials, you'll also find your order packaged in compostable, recyclable cello bags that are made from wood cellulose fibers sourced exclusively with sustainable forestry principles and produced carbon-neutral. Your bundles are then wrapped up in 100% recycled kraft tissue paper. Your box will be packed up with either recycled kraft paper crinkle shreds, compostable corn-based packing peanuts, or reused peanuts and packing materials from my supply orders. When possible, I also recycle shipping boxes, so please don't be offended if your order comes in a reused corrugated box.
Every little bit counts, so there are lots of other small ways I make Earth-friendly choices in the studio, including choosing the lowest-impact solvents and green cleaning products, reusing paper scraps, scheduling print runs in the most conscious way possible, and bundling supply orders into the fewest number of shipments. Where possible, I shop locally and support other businesses who are making a positive green impact.
If you have any suggestions for ways Green Quince can get even greener, please contact me! I love to learn about new eco-conscious choices.